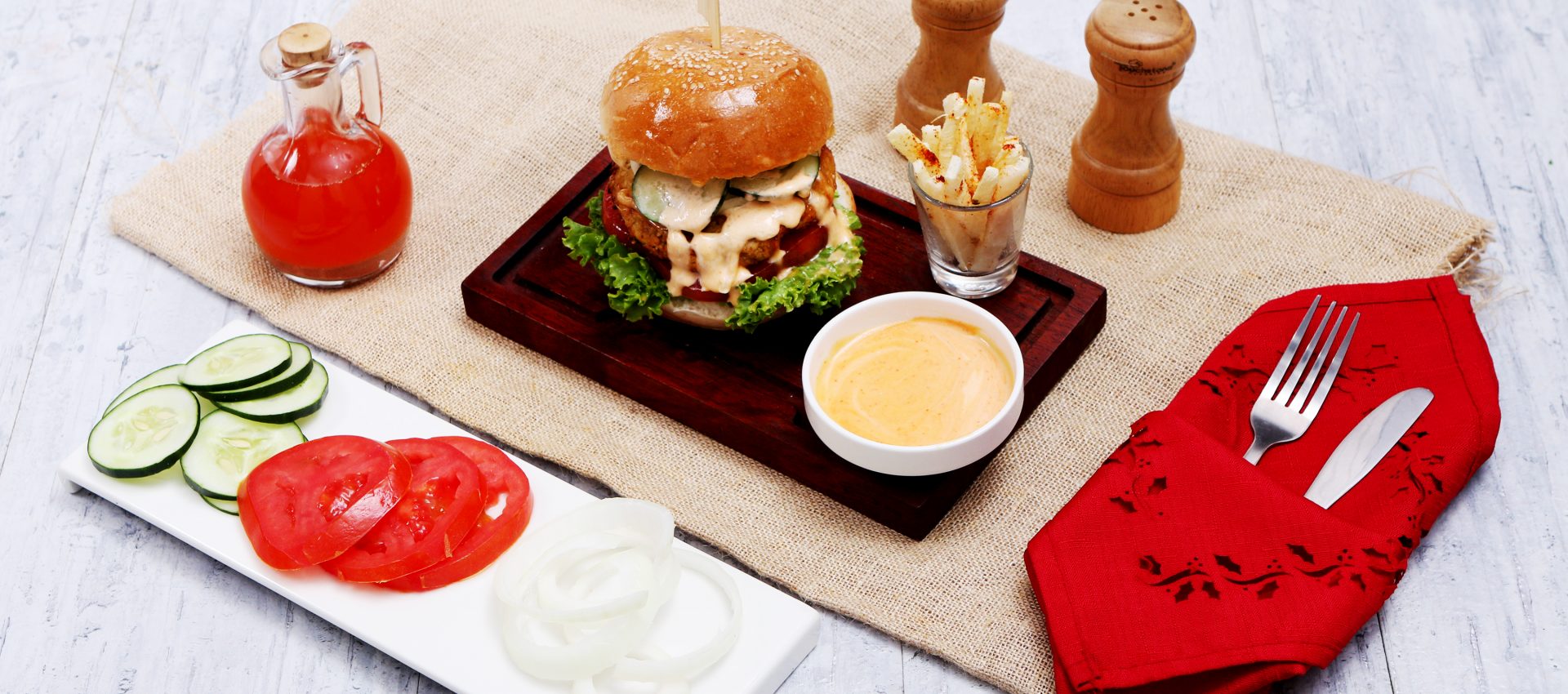 Sweet Potato Chickpea Burger
March 20, 2018
Gearing up for a meatless treat? Surprise yourself with this healthy burger with a zing! Buns brushed with sriracha-honey-mayo that goes well with the cukes and toms toppings for sure.
Prep: 20 mins
Cook: 20 mins
Yields: 5 Servings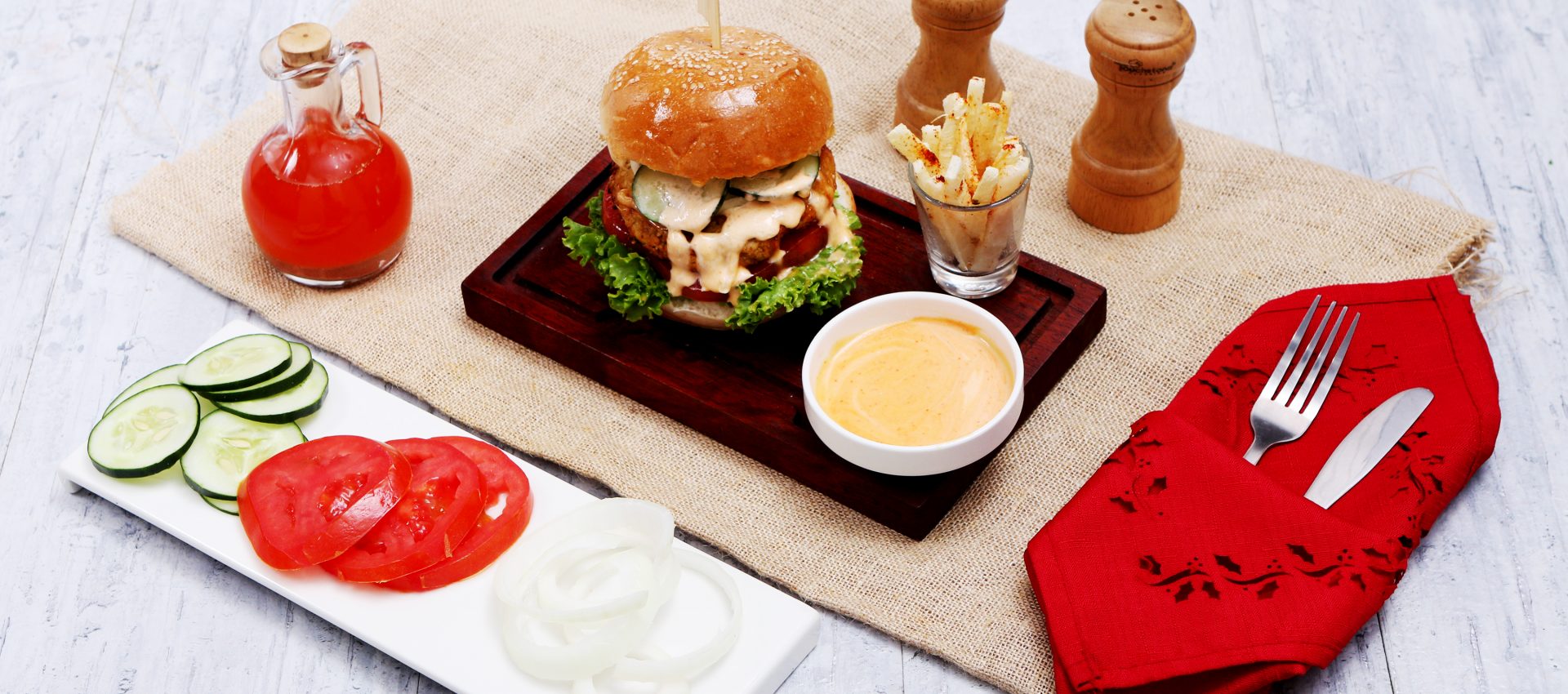 Directions
1Extract the Roasted Sesame Oil using the Misso s2o Seed-To-Oil Wonder Extractor. Then set aside the Seed Oil & Chaff.
2Cut the Sweet Potato, Carrots, Bell Pepper, White Onion into sizes that will fit the chute of Misso Multi Versatile Wonder Machine.
3Assemble the Misso Multi with grinding attachment and turn it on.
4Process the following ingredients thru the Misso Multi: garlic, white onion, bell pepper, carrots, sweet potato, and chickpeas.
5Add the following ingredients on the ground mixture: all purpose flour, eggs, cayenne, paprika, salt, ground pepper, roasted white sesame chaff, roasted white sesame oil.
6Mix until well incorporated.
7Scoop 3-5 tbsp of the mixture and form it into a patty. (note: you may also use Scoop Size #8 for more convenience)
8Grill the patties using the Breville Smart Oven for 5 minutes.
9Lay the buns and place a lettuce leaf. Place the patties and top it with tomatoes, cucumbers, and white onion. Spread your choice of dressing.
10Serve and enjoy!
Ingredients
1 Large sweet potato, skin removed
1/8 cup Roasted white sesame chaff
1 tbsp Roasted white sesame oil
Burger