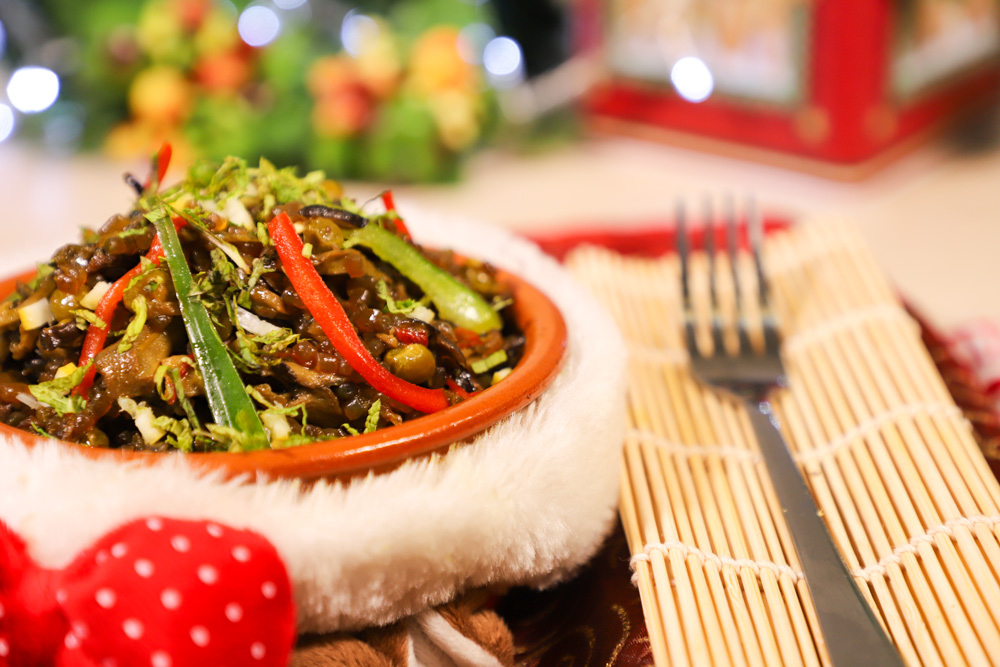 Shirataki Arroz Valenciana
December 6, 2018
This is the Vegan Version of this festive holiday dish Arroz Valenciana.
This is the perfect low carbs and plant-based rice dish that will take over the Christmas Table. Simple, easy to make and yet packed with flavors and lots of healthy stuff.
Try this recipe for a sure hit to the family.
Prep: 10 mins
Cook: 20 mins
Yields: 5 Servings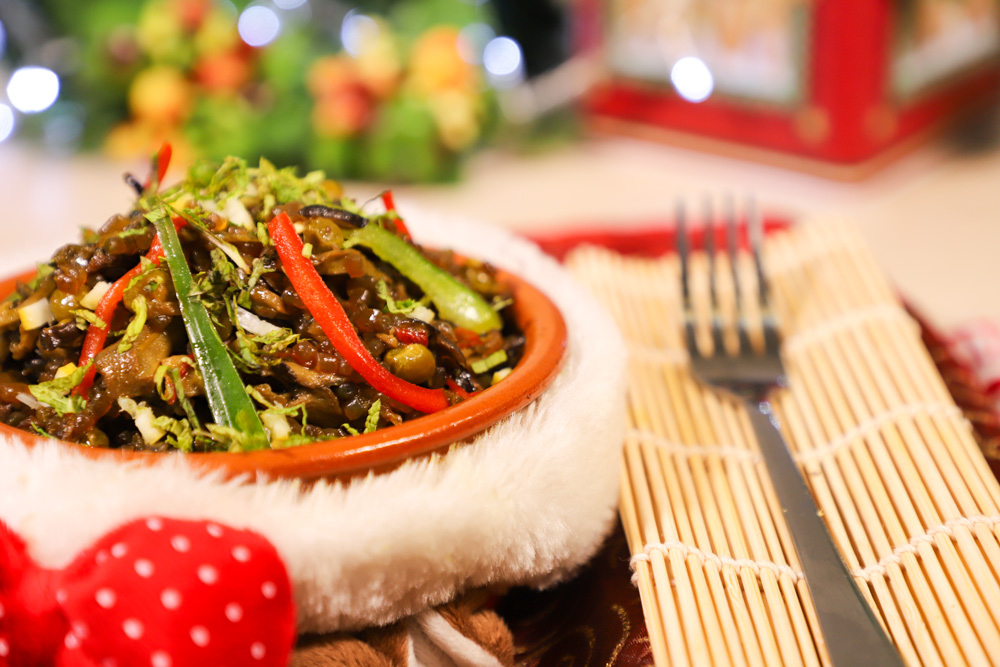 Directions
1In a bowl rinse the shirataki rice and drain well excess liquid.
2Wash mushrooms and bell peppers thoroughly. Using the Misso Multi Veggie Slicer attachment, process mushrooms,bell peppers, garlic, and onions until thinly cut.
3Using the Breville Multichef saute/sear function, add the oil let it heat up for 3 mins.
4Add onions, garlic, sweat off until onions translucent and fragrant.
5Add mushrooms and saute for another 3 mins.
6Stir in shirataki rice, stirring constantly for 2 mins. Add tomato paste and for another 2 mins.
7Add coconut milk, veggie stock, and saffron. Stir until well combined. Cook for 15 mins.
8Add green peas, red bell, and green bell peppers.cook for another 5 mins or until all of the Liquids are absorbed by the rice.
9Drizzle some olive oil and serve.
Ingredients
1 cup Shirataki Rice by Skinny Carbs
1 Tbsp Skinny Seasoning by 7 Grains
½ cup Green Bell Pepper (seeded)
½ cup Red Bell Pepper (seeded)