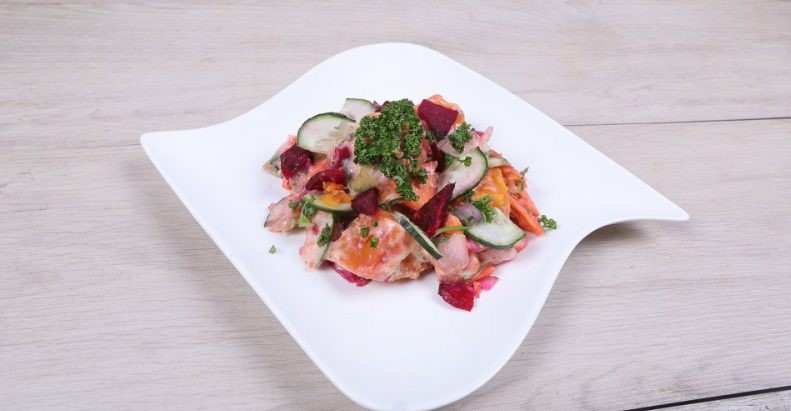 Red Beets Salad
May 24, 2018
This is a delicious and easy salad which takes little time to prepare simply because we used Misso multi Slicer Attachment as our  kitchen partner.
Prep: 30 mins
Yields: 5 Servings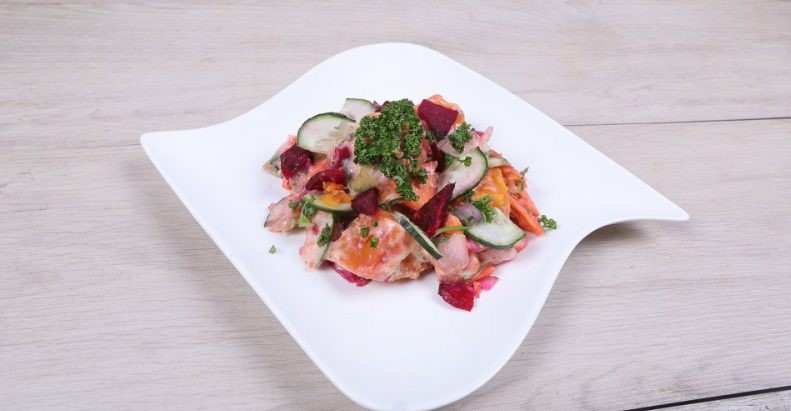 Directions
1Boiled Sweet potato, Cut into Cube.
2In Misso Multi Slicer Attachment Chop Carrots, Cucumber, Celery, Red Onion and Beetroot.
3Combine ingredients.
4Dressing: Mix Flax oil, Chia oil ,Dijon mustard mayonnaise , pepper and salt
5Combine with Salad . Chill and Serve.