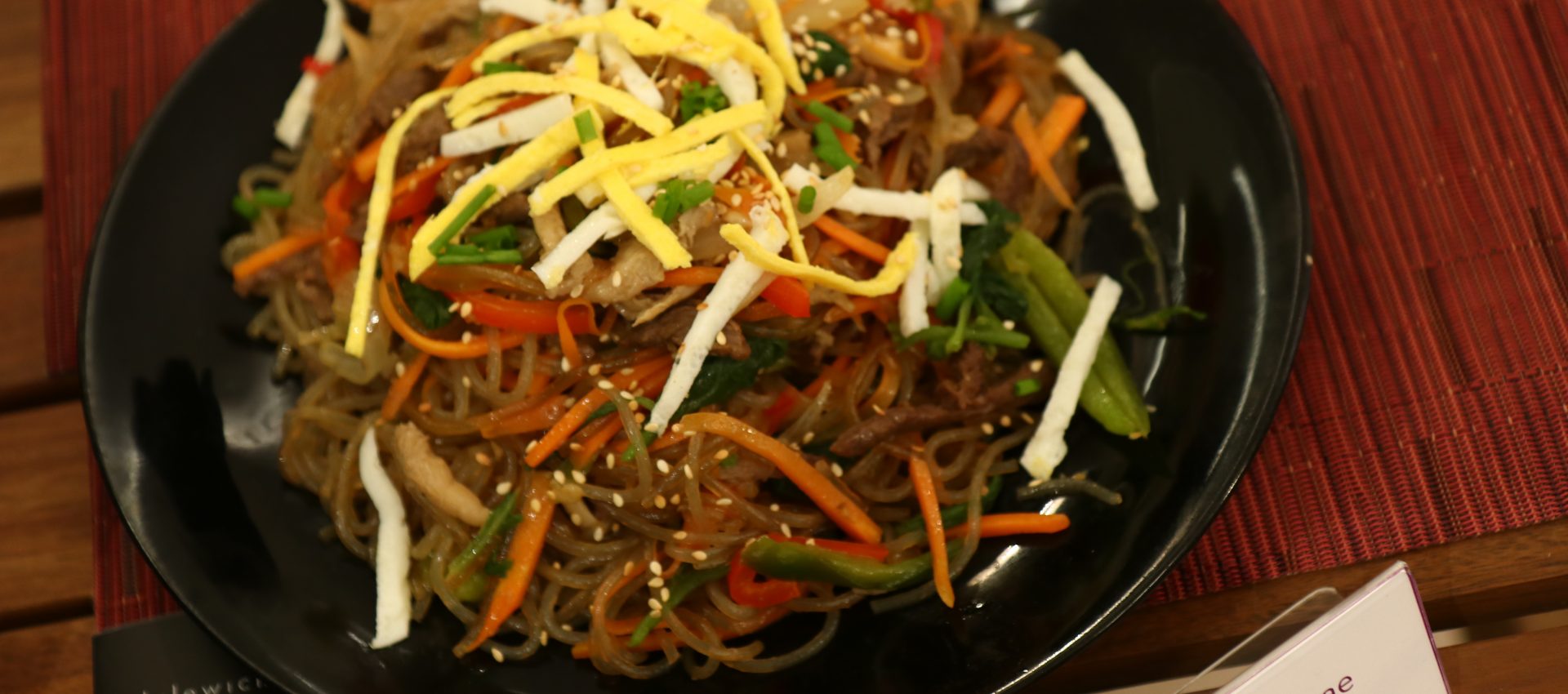 Japchae: Korean Stirfried Noodles with Vegetables
March 24, 2018
Japchae (잡채) in Korean literally means "mixed vegetables.". The main ingredient of this classic dish is Korean sweet potato starch noodles(dangmyeon), also known as glass noodles. If you love pancit noodles, you will surely love this Korean favorite plus with the used of Misso Multi slicing attachment one of the best kitchen appliances used for cutting Vegetables .
Prep: 20 mins
Cook: 30 mins
Yields: 3 Servings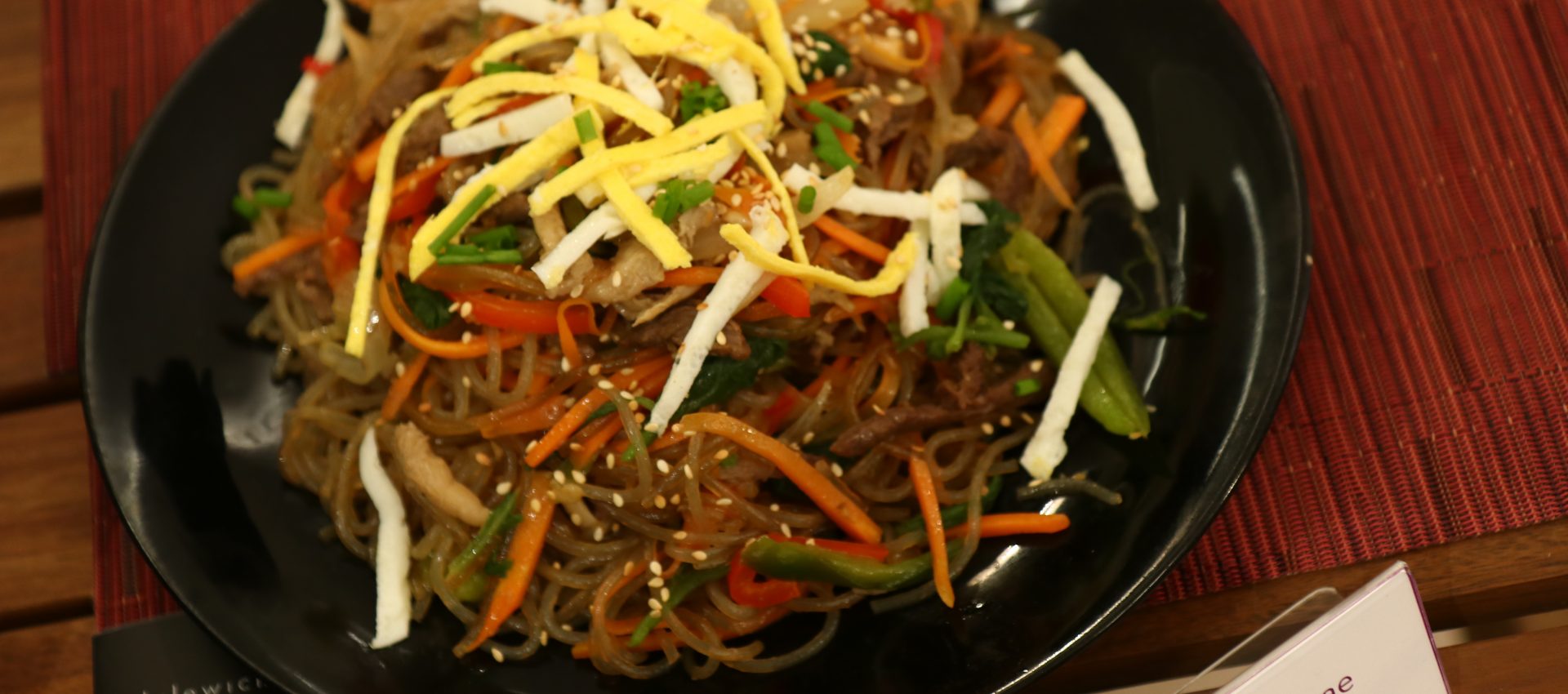 Directions
Making the egg garnish (jidan)
1Using the Misso s2o extract roasted white sesame seeds then set the oil aside.
2Crack the egg and separate the yolk from the egg white. Remove the white stringy stuff (chalaza) from the yolk. beat in and add a pinch of salt.
3Using the Breville Multichef saute/sear function add 1 tsp of vegetable oil to a pre heated inner pot. Swirl the oil around so it covers the pan.
4To keep the jidan as yellow as possible, turn off the heat and pour the egg yolk mixture into the pan. Tilt it around so the mixture spreads thinly. Let it cook using the remaining heat in the pan for about 1 minute.
5Let it cool and slice it into strips.
Preparing noodles and vegetables
1Boil water using the Breville Multichef, Add spinach and blanch for 30 seconds to 1 minute, then take it out with a slotted spoon or strainer. Let the water keep boiling to cook the noodles.
2Rinse the spinach in cold water to stop it from cooking. Squeeze it with your hands to remove any excess water. Cut it a few times and put it into a bowl.Mix with 1 teaspoon soy sauce and 1 tsp sesame oil. Put it into a large mixing bowl.
3Put the noodles into boiling water, cover and cook for 1 minute. Stir them with a wooden spoon so they don't stick together. Cover and keep cooking for another 7 mins until the noodles are soft and chewy.
4Strain and cut them a few times with kitchen scissors. Put the noodles into the large bowl next to the spinach. Add 2 tsp sesame oil, 1 tsp soy sauce and 1 tsp sugar. Mix well by hand or a wooden spoon. This process will season the noodles and also keep the noodles from sticking to each other.
5Heat up a skillet over medium high heat. Add 2 tsp vegetable oil to stir-fry the onion, the green onion and a pinch of salt. Stir-fry for about 2 minutes until the onion looks a little translucent. Transfer to the noodle bowl.
6Heat up the Multichef again and add 2 tsp vegetable oil. Add the white mushrooms and a pinch of salt. Stir-fry for 2 minutes until softened and a little juicy. Transfer to the noodle bowl.
7Heat up the skillet and add 1 teaspoon vegetable oil. Add the carrot and stir-fry for 20 seconds. Add red bell pepper strips and stir-fry for another 20 seconds. Transfer to the noodle bowl.
Ingredients
2 Dried shiitake mushrooms, large
4 oz. Dangmyeon (sweet potato starch noodles)