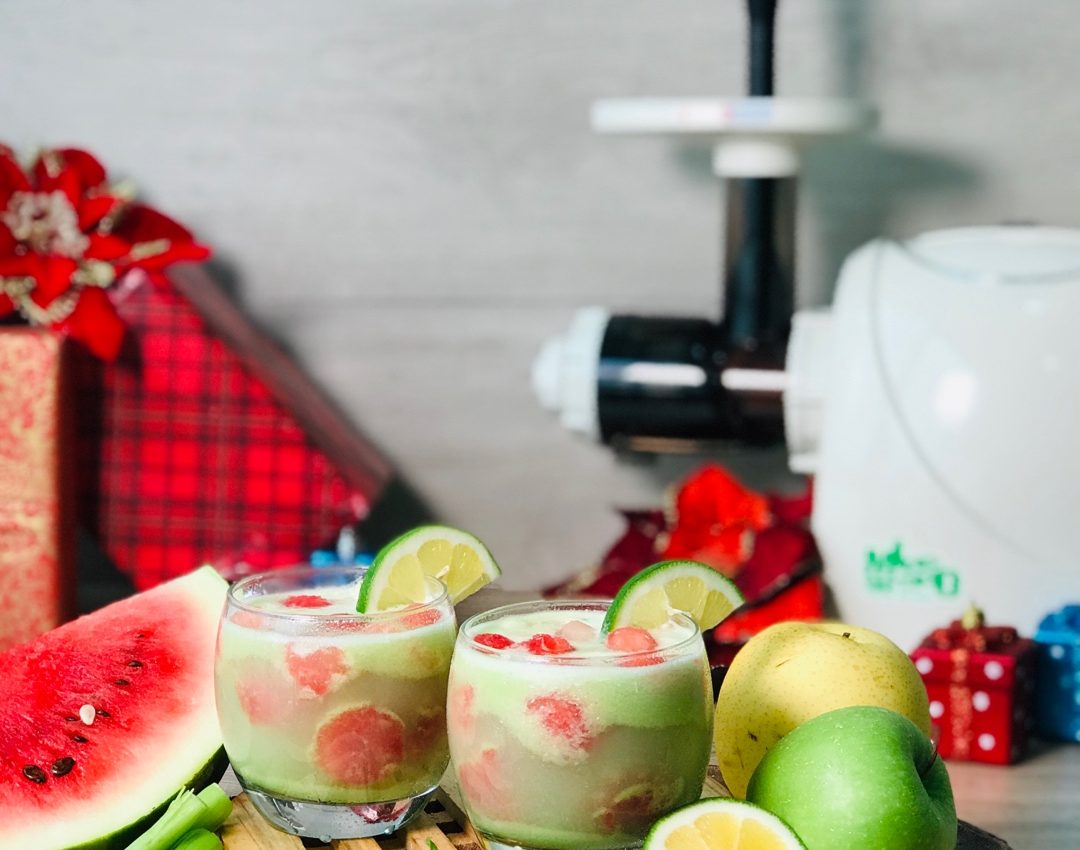 Directions
1Wash all the ingredients thoroughly. Cut the Celery into sticks.
2Cut the the green apples, pear and lime into wedges.
3Process celery, green apples, lime, pear and basil leaves using the Misso wonder Machine juicing attachment. Chill until ready to drink.
For the Watermelon Balls
1Using a measuring spoon (1/2 Tbsp) Scrape the watermelon in circular motion forming a ball.
2Add the watermelon balls into the juice drink. Enjoy!