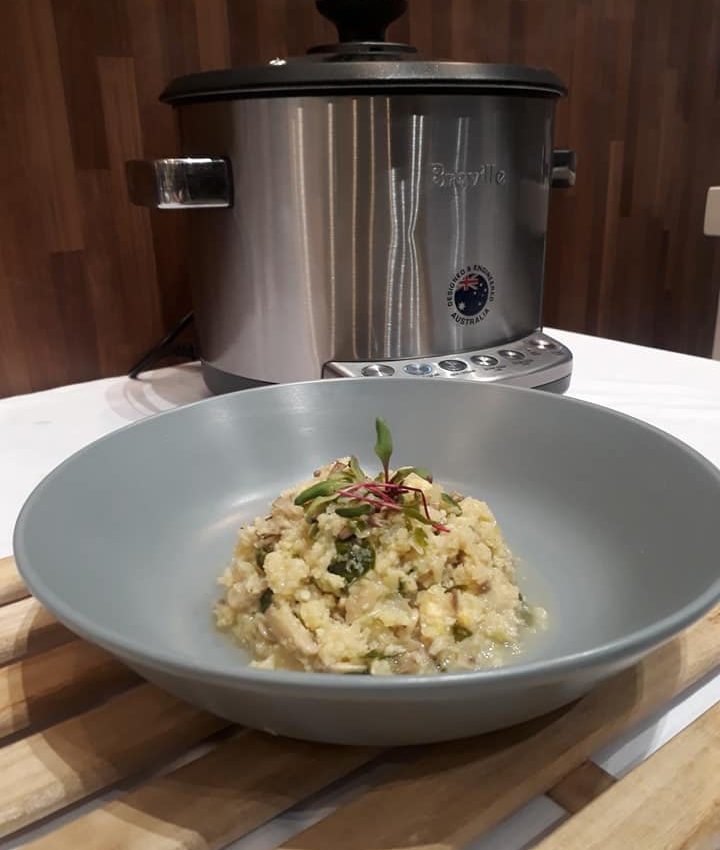 Creamy mushroom and malunggay risotto
May 2, 2018
This recipe is so much easier than a classic  risotto using rice, you can have it ready less than 10mins. This is truly versatile low carb recipe that can be easily made into a complete one pot meal of course  healthy & creamy with touch of roasted sesame oil that gives umami taste.
Prep: 15 mins
Cook: 25 mins
Yields: 10 Servings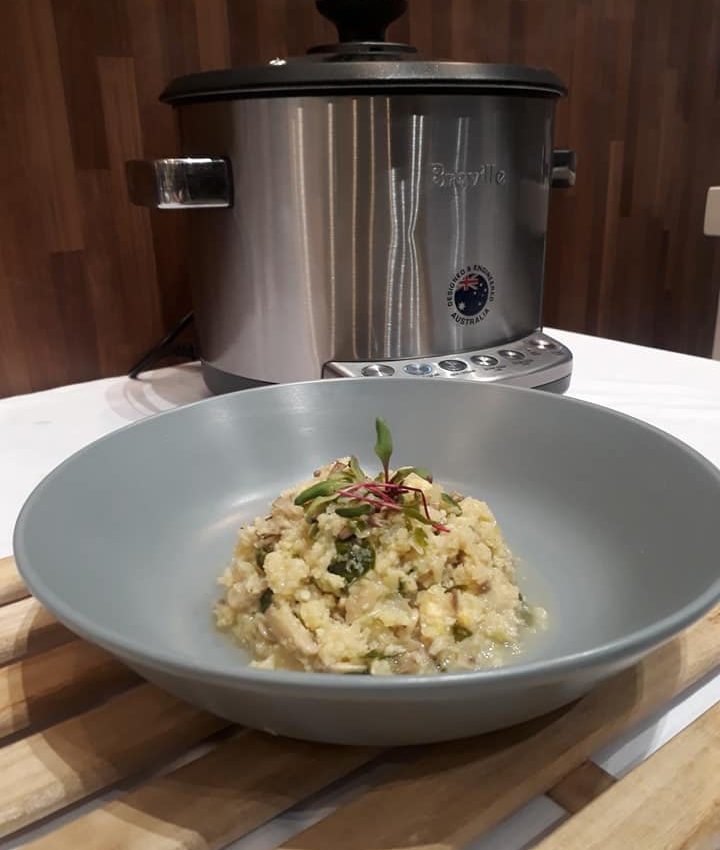 Directions
1Wash all the produce thoroughly. Take off outer leaves and thick stalks leaving only the florets.
2Using the Breville Kinetix control blender, process the cauliflower florets in small batches and pulse until they are the size of small grains of rice. set aside.
3Mince onions and garlic. Pre heat Breville Multichef Sear/sauté function. Drizzle oil and sweat onions, mushrooms then the garlic.
4Add the cauliflower grains, saute for 2 minutes then add the chicken stock and let it simmer until the cauliflower absorbed the liquid.
5Add Roasted Sesame oil then season with salt and pepper.
6Garnish with micro-greens.
7Serve and Enjoy! (Please note 1 large cauliflower can produce 4 cups of cauli rice)