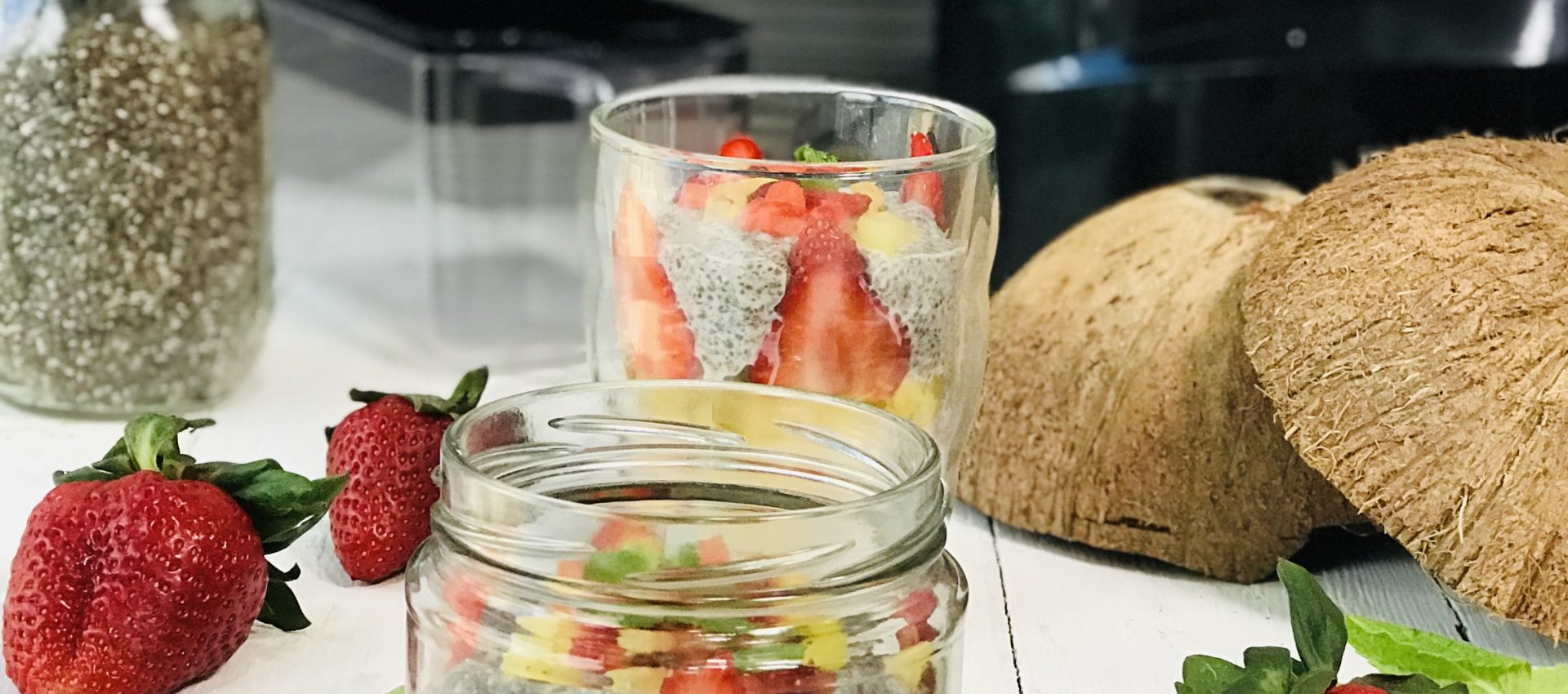 Coconut Milk Chia Chaff Pudding
July 10, 2019
This coconut milk chia chaff pudding uses the chaff after extracting the chia oil instead of the full seed. You can enjoy this as a healthy breakfast or dessert and increase good sources of dietary fiber, healthy fats and protein which will satisfy your hunger for longer.
Prep: 10 mins
Yields: 2 pax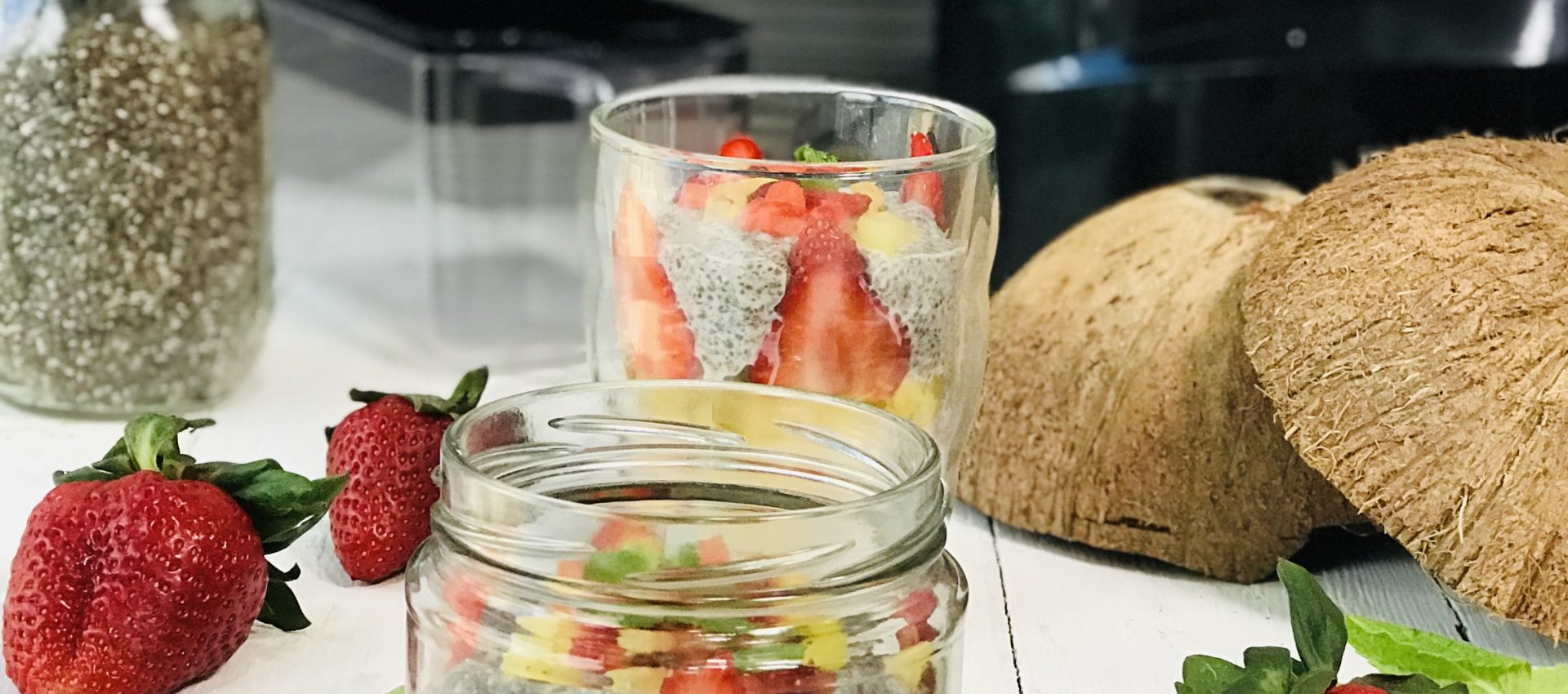 Directions
1In a bowl combine chia chaff and coconut milk, add honey and mix it until well incorporated. Chill for 5 mins.
2Wash the strawberries thoroughly, slice it vertically into 4 pieces.
3Mash the bananas and slice the pineapples. Pour in the mash bananas into a cup making it as base. Add sliced pineapples.
4Line up the strawberries inside the cup. Pour in chia chaff mixture on top. Finish it with sliced starwberries and pineapples and garnish it with mint leaves. Chill until ready to eat.