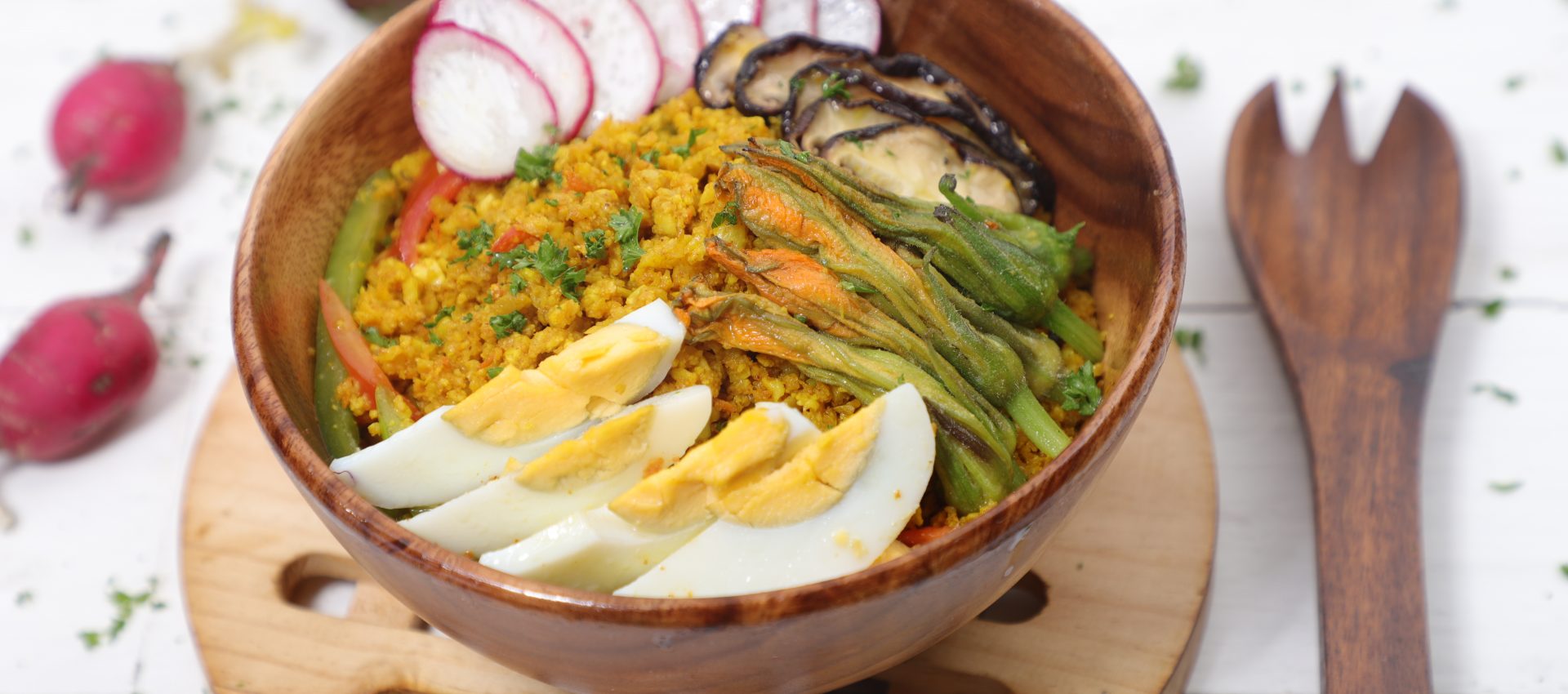 Cauliflower Turmeric Rice Veggie Bowl with Squash Seed oil
April 11, 2019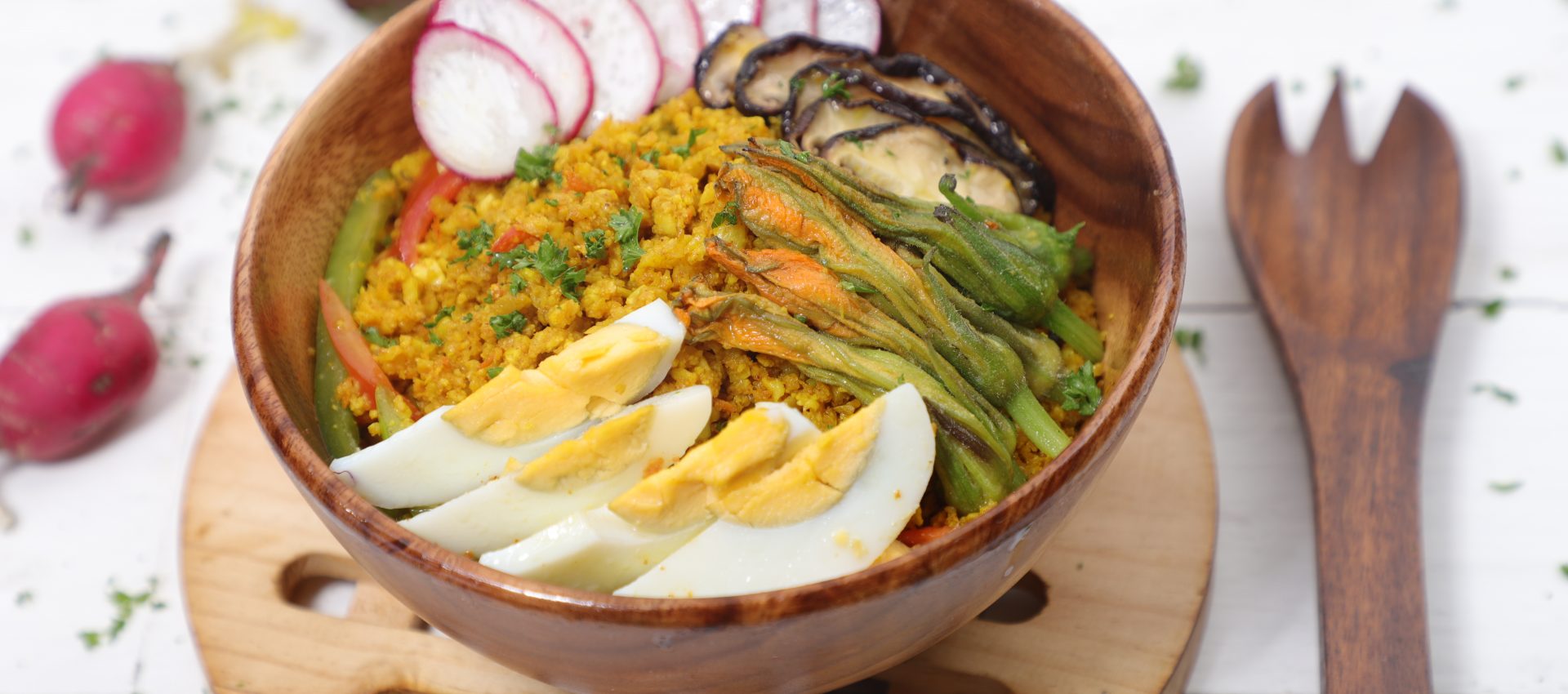 Directions
For the Squash Seed Oil
1Rough Chop the dried squash seeds into small pieces.
2Using the Misso Seed to oil extractor, process the squash seeds until it produces oil. Set aside
For the Cauliflower Rice
1Wash the cauliflower thoroughly, cut the stems and break them into florets.
2Using the Breville Kinetix Pro Blender process the cauliflower florets in pulse setting until it breaks down into rice grain sizes.
3Using the Breville Multichef "Sauté/sear" function, pour in squash seed oil and let it heat up for 2 mins.
4Sweat off minced onions, garlic, julienned cut bell peppers and sliced shitake mushrooms cook for 3 mins. Add grated turmeric, paprika and cayenne pepper and sauté for 3 mins.
5Add the cauliflower rice and cook for another 5 mins until well incorporated. Drain excess water.Season with salt and pepper.
For the Squash blossoms
1Wash the squash blossoms pat dry with paper towel.
2Using the Breville multichef boil 3 cups of water. Blanch the squash blossoms for 1 minute. Drain excess water from the squash and put it in ice bath for 2 mins. Drain excess water, pat dry and set aside.
3Using a mandoline, thinly slice the raddish and use it as a granish.
To assemble
1Place the cauliflower rice into a bowl, top it with sliced bellpeppers, mushrooms, raddish and squash blossoms.
2Add sliced hard boiled eggs on top. Serve and enjoy!
Ingredients
2 pcs Fresh Turmeric root, peeled and grated
1 pc Large Red bell pepper, julienned
1 pc Large Green bell pepper, julienned
2 pc Red raddish, sliced thinly
1 bunch Squash blossom (bulaklak ng kalabasa)
1 cup Dried Squash Seeds (buto ng kalabasa)