Extracts 100% natural oil for beauty, wellness, and flavor. It is the key to unlocking the secrets of seed oil. Ancient beauties like Cleopatra and Nefertiti have long discovered the use of natural oils to maintain their allure and youthful glow, and now it is your turn to unlock its secrets with MISSO S2O.
Nutrition Contents of Oil
White Sesame Oil contains fatty acids that have excellent effects on health and beauty. It is good for skin care, contains linoleic acid and lowers blood cholesterol levels. Sesame oil also makes blood vessels elastic and prevents them from becoming stiff. It also helps prevent hardening of the arteries strokes.
One of its component called Gamma Tocopherol prevents aging and lifestyle diseases because it protects the stomach mucous membrane. Gamma Tocopherol also prevents stomach ulcers and gastritis.
Sesame oil also gives the body energy and prevents constipation.
Nutritional Content of Sesame Oil
Sesamol (major antioxidant component) , Lecithin, Vitamins Protein, Iron, Calcium, Potassium, Carbohydrates
Since the ancient period in China, Black Sesame was considered to be food for "eternal youth". Therefore, it was treated as a very precious and valuable medicine. Even in Korea, it is being used for health and longevity. One of it's component called Gamma Tocopherol has the same effect as an antioxidant which delays cell aging, prevents skin aging and prevents hair loss. It contains a essential amino acid that is good for DNA activity interaction. It is also good sesamol, for the treatment and prevention of dementia. Black Sesame also contains Sesamol, Sesaminol, and Sesamolin which are all natural antioxidant.
Nutritional Content of Black Sesame
Beta Carotine, Gamma Tocopherol, Zinc, Calcium, Niacin, Potassium, Vitamin A, Dietary Fiber
Flaxseed oil has received much praise for being the West's best cooking oil. It is the only nut registered in the United States Pharmacopeia and it is being prescribed as medicine by doctors in Germany and different parts of Europe. Flaxseed contains 7 times more Omega 3 than blue-backed fish. It is filled with Omega 3, dietary fiber, proteins and essential vitamins and minerals. Omega 3 boosts immunity and the dietary fiber lowers the occurrence of constipation. It also improves the development performance of infants' and children's brains. It is also good for the skin. In addition, flaxseed contains estrogen making it good for those who lack this hormone and making it good for the health of middle-aged women.
Nutritional Content of Flaxseed
Calcium, Dietary Fiber, Magnesium, Potassium, Omega 3, Iron, Zinc, Estrogen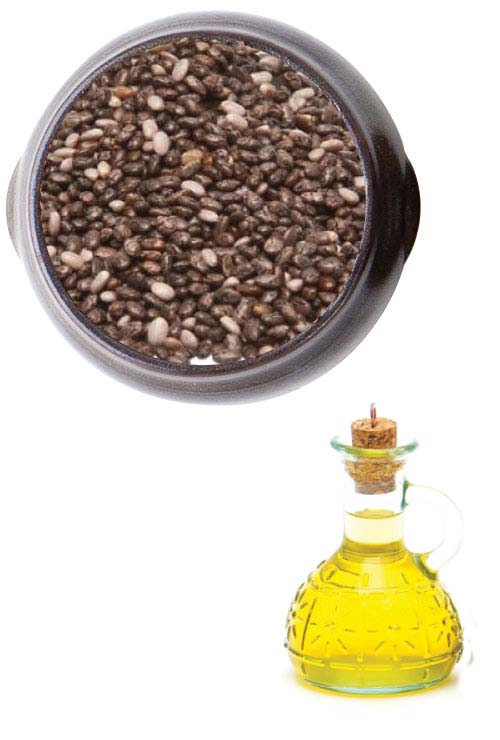 Chia seeds are among the healthiest food that draw attention to lots of people due to its high fiber & nutrient content. It is usually added to smoothies, juices, salads, baked goods and cereals. Extracting the oil from Chia provides you a high concentration of Omega 3, which is good in boosting brain functions. It also helps in promoting healthy heart and improve cholesterol levels. Chia oil is regarded as "Super moisturizer" because of its omega fatty acids that are skin nourishing and serve as natural antioxidant to prevent pre-mature aging of the skin.
Nutritional content of Chia
Omega 3, Calcium, Iron, Niacin (Vitamin B3), Thiamin (Vitamin B1), Manganese, Magnesium, Phosphorous, Zinc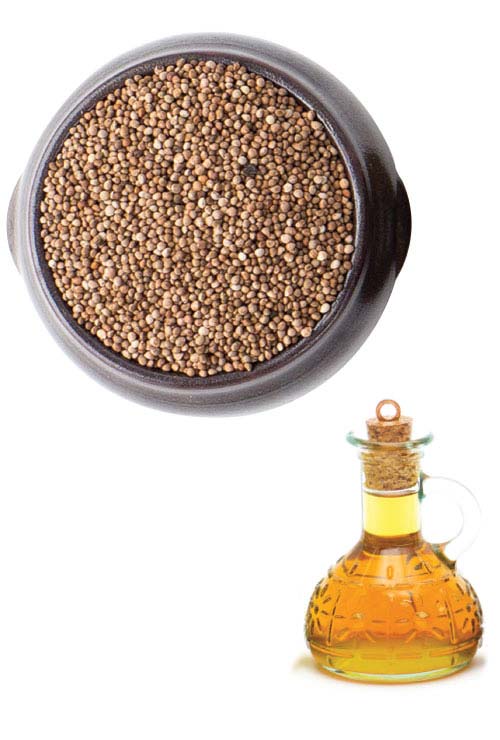 Perilla oil and Flaxseed oil are considered by the world as super oils. In Japan, Perilla oil is consumed as a tonic. It is composed of at least 60% omega 3 fatty acid, making it the one of the best source omega 3 among the other oils. One of its component called Gamma Tocophero has the same effect as an antioxidant which delays cell aging and also helps prevent skin aging. Perilla oil contains Omega 3 Fatty Acid: EPA and DHA which lowers blood cholesterol and prevents all kinds of vascular diseases. It also prevents white hair and is good for asthma.
Nutritional Content of Perilla Oil
Gamma Tocopherol, Niacin, Omega 3, Dietary Fiber, Potassium,Calcium, Carbohydrates, Iron
Extract 100% Natural Seed Oil
Seed oil contains large amounts of linoleic acid which lowers cholesterol. Our bodies cannot produce linoleic acid. Therefore, we must ingest it. Continuous consumption of these oils can prevent lifestyle diseases and can also be effective in headaches and stomachaches. Oils from Sesame seed, Flaxseeds, Chia, Red Pepper, Cabbage seeds etc. contains fatty acids that are good for treating constipation and increasing energy. When mixed with other herbal medicines, it is effective for those with poor health and those who are recovering from an illness.